CT Educational Board Game Design Workshop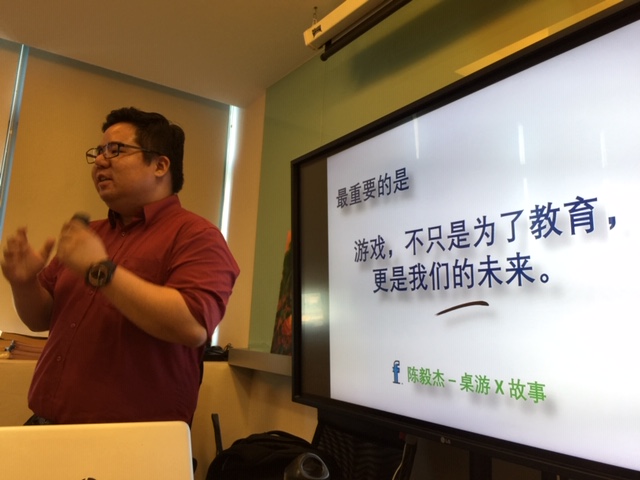 A workshop on learning through play was attended by staff and partners of Commontown. Learning does not have to be confined within the four walls of the classroom and could be done through engaging activities like card games and board games.
CommonTown is looking forward to applying the knowledge we learned during the workshop especially various online learning applications to better engage our students and enhance their learning.
Many new learning games will be introduction in our Dudu Adaptive Chinese service. You may visit
http://dudu.town
to find out more about Dudu for school mass adoption or home subscription. For subscription enquiries drop us an e-mail at
info@dudu.town
, or call our hotline at +65 6848 8900.