Jan: Launch of Dudu iPad App
We ushered in the new year with the launch of our Dudu iPad App, Dudu 嘟嘟! This app increases the accessibility of the Dudu Personalised Chinese Learning System to all users. With the iPad app, users can now enjoy Dudu's eBooks on an iPad, anytime and anywhere. With over 200 eBooks available on Dudu, learning Chinese becomes more interesting and enjoyable.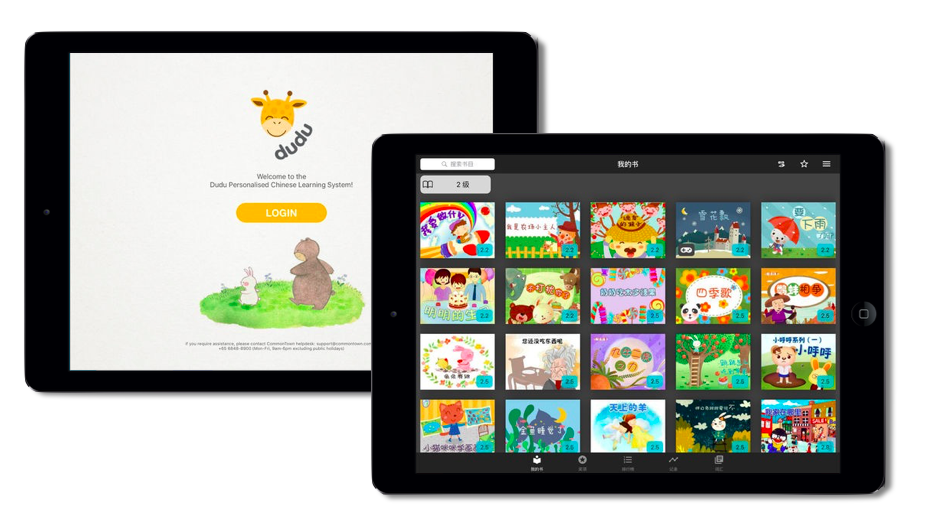 The app features an offline functionality, in which users are able to download Dudu's eBooks on their device when there is an active Internet connection, and these downloaded eBooks can be accessed at any time, even without Internet connectivity. In offline mode, users are still able to access a large majority of Dudu's features, including audio narrations and Hanyu Pinyin.
The app is now available on the
AppStore
, and can be accessed by any user with an existing Dudu account! For sales enquiries regarding Dudu, or any of our other products, drop us an e-mail at
biz@commontown.com
, or call our hotline at +65 6634 6236.