Jan: Bett Show 2017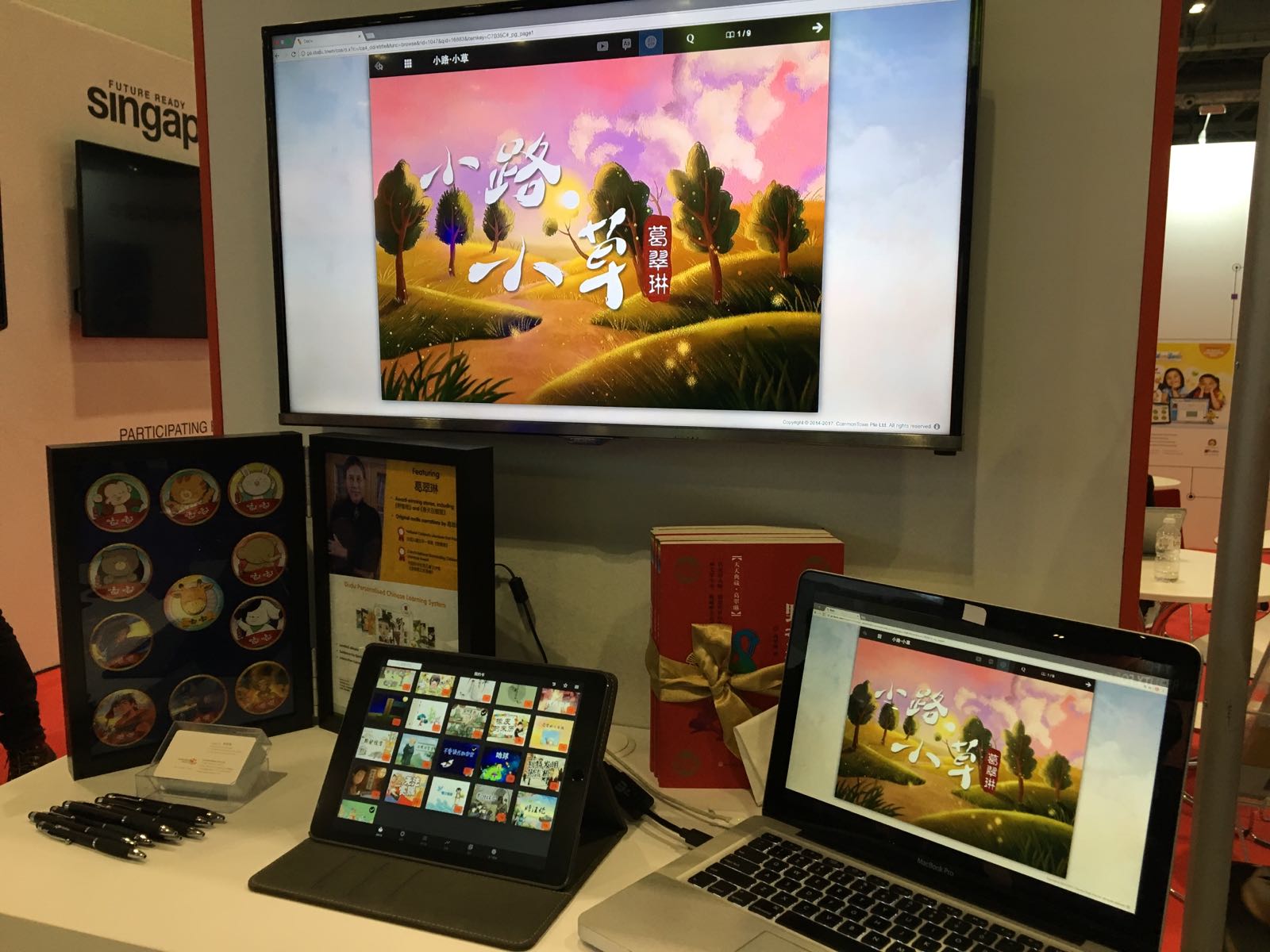 CommonTown is honoured to have had the opportunity to participate in the Bett Show once again! Our CEO/Founder, Mr Joel Loo, and Sales Manager, Mr Craig Fu, represented CommonTown at the Bett Show 2017 held in London from 24-27 January 2017. It was a fruitful event and we are glad to have had the chance to meet and interact with like-minded educational technology professionals from around the world at this exhibition.
During the 2017 instalment of the annual Bett Show, CommonTown showcased the
Dudu Personalised Chinese Learning System
. The Dudu team has recently partnered with award-winning author of children's books, Ge Cuilin (葛翠琳), to launch exclusive stories and audio narrations by the author herself. Some of Ge Cuilin's award-winning stories, such as 野葡萄
(Awarded National Children's Literature First Prize)
, are already available on Dudu!
During the exhibition, CommonTown also announced the launch of the Dudu iPad App. This iPad app allows users to access Dudu's eBooks on the app anytime and anywhere. As long as the eBooks have been pre-downloaded in the app by the user, the user will be able to read and access the eBooks even without internet connectivity.
We had an enjoyable time at the Bett Show 2017, and would like to thank the Singapore Book Publishers Association for allowing us to be a part of the world's largest education technology exhibition. We look forward to similar opportunities in the future!