Mar: Opening of My First Skool at Waterway Point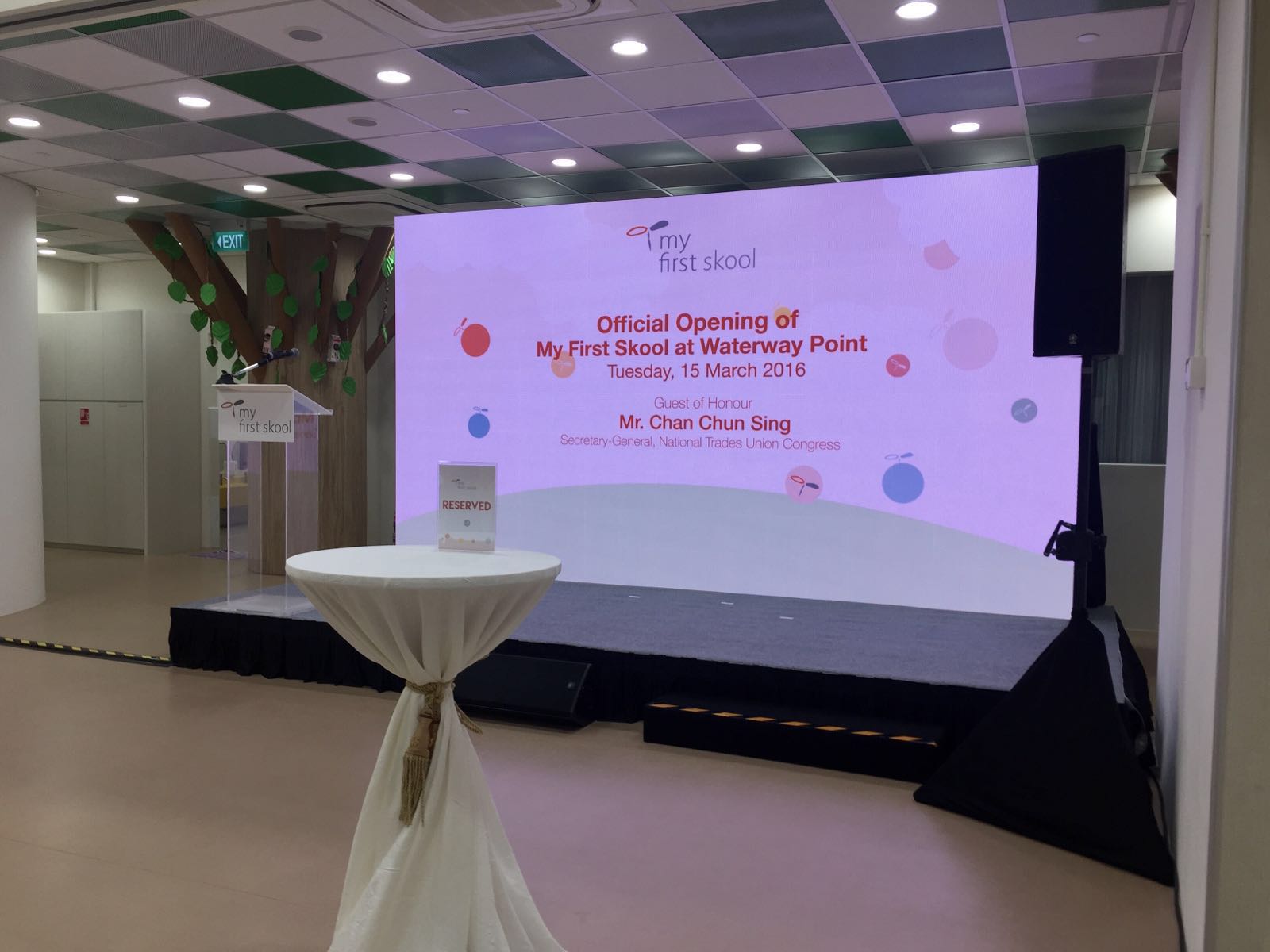 On 15th March 2016, My First Skool unveiled its new branding at the Official Opening of its newest childcare centre located at Punggol Waterway Point.
CommonTown is proud to have been a part of this Official Opening, with the launch of the newly revamped My First Skool Parent Portal which is used by all My First Skool centres in Singapore. The Grand Opening of My First Skool's newest, and largest centre to date, was graced by NTUC's Secretary General Chan Chun Sing.
During a tour of the centre, Mr Chan was given an insight into how the Qoqolo Pre-school Management System is used on a day-to-day basis within the centre. He saw how convenient it was for teachers to post Class Space posts as the children are working on an activity, which parents will immediately be able to access via the My First Skool Parent Portal, a Qoqolo app developed by CommonTown.