Jul: Civil Service College ULMS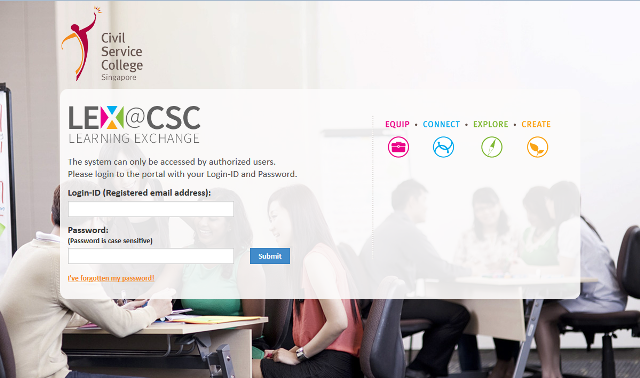 CommonTown has been awarded the Civil Service College Unified Learning Management System (ULMS) tender! The purpose of this ULMS is to provide an e-learning portal for over 70, 000 civil servants in Singapore to attend courses and seminars organised by the Civil Service College. The ULMS also serves as a central repository for hosting learning content.
The Civil Service College offers an array of training programmes and services in the areas of public administration and governance to equip Singapore's civil servants with the necessary skills and competencies for public administration.